I have written this bio to give you more information about me and to get a better feeling for who I am.
I have two great parents(separated) and am the oldest of 3 kids(one brother and sister). Loads of aunts and uncles and cousins.
I live in Dublin, Ireland.
I have a degree in Software Engineering from Dublin City University and I am a qualified driving instructor.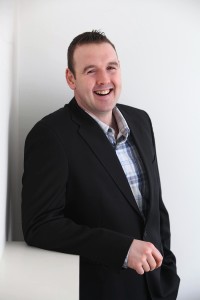 College
I remember about 3 weeks in to my 4 year college course having a conversation with my mam and telling her that I think I should have been a mechanic. But being me, I decided that I may as well finish college since I had started it.
One thing that college did teach me was that I didn't want to be a programmer. I didn't find it difficult but I didn't love it.
Working world?
7 years working for a design company. I have fantastic experience in everything from print finishing, production and manufacturing management, stock control and  international project management.
I set up a driving school and began work for myself. I had wanted to do this for years and finally got the chance. I loved it.
I started online marketing to figure out how to get my driving school business online and advertise online. I knew that using the internet was the way forward but didn't know how to use it.
I got involved with an internet training and education company and haven't looked back.
I loved online marketing so much that I stopped working as a driving instructor and have been full time marketing online since. I set out to find out how to make the internet work for my business and I know how to do that now.
It is my mission to show other people how to leverage the Internet to work for their existing business or to create extra income for themselves and their loved ones. If I can help enough people to use the Internet to get what they want then I will be able to use it to get what I want too.
Regardless of what you have done/ do now for a living, there are lots of ways to leverage the internet to increase your value and income.
I don't chase people or hound my friends and family or anyone else for that matter. I don't have to "cold call" lists of leads for hours upon hours. By setting up these systems, those that come to me already know a little about me and understand that I am a real person and am serious about their success and business.
The beauty of all of this is that now I only speak to those who want to speak to me. How refreshing!
Anyway, I think I have taken enough of your time. Thank you for stopping by and learning more about me.
I sincerely appreciate you investing your valuable time to get to know me a little better and look forward to hearing from you if you have any queries.
Please get in touch with me to answer any questions.
Best wishes For Your Success,
Liam Kearney